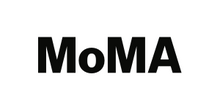 The Museum of Modern Art was founded in 1929 by three women — Lillie P. Bliss, Mary Quinn Sullivan, and Abby Aldrich Rockefeller — and 

within four months

 of the Museum's opening, a small retail shop opened in the lobby.
In 1932, MoMA established the world's first curatorial department devoted to architecture and design. MoMA is a brand
unlike any other, they
've long recognized design's important role in our culture alongside more traditional mediums like painting and sculpture
. As part of their selection process, each design is reviewed with the Museum's curators, and they apply a set of criteria to ensure that every product selected fits their vision of good design. Through this process, they actively work to democratize good design at every price point.
We hope you find the MoMA selection delightful and inspiring !